The VELARE system from ASI is one which we are installing more and more widely and is key to achieving an impressive design aesthetic. When installed, the mirror system leaves you with a hand wash area that's highly minimalistic but with exceptional usability.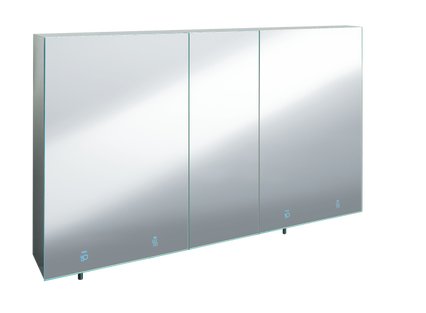 ASI's Velare integrated behind the mirror system is designed with elegance and safety in mind, concealing soap, paper towel, or hand dryers in a cabinet. The cabinet features a mirrored door with backlit icons that indicate paper, soap, or hand dryer functions. The mirror is made from 1/4" (6 mm) thick frameless tempered glass conforming to ASTM C-1048 with pencil edges and eased corners with SS sheet intermediate stiffener and SS back-plate with integral welded support mounts, hinge and lock keeper. 
The mirrored door is attached to the cabinet using a full width concealed piano hinge and is secured shut using a tumbler lock and key. Support for mirror door is provided by twin damped gas springs to assist opening from 15° to 90° with soft-stop cushion at full open and when lowering to the fully closed position for locking.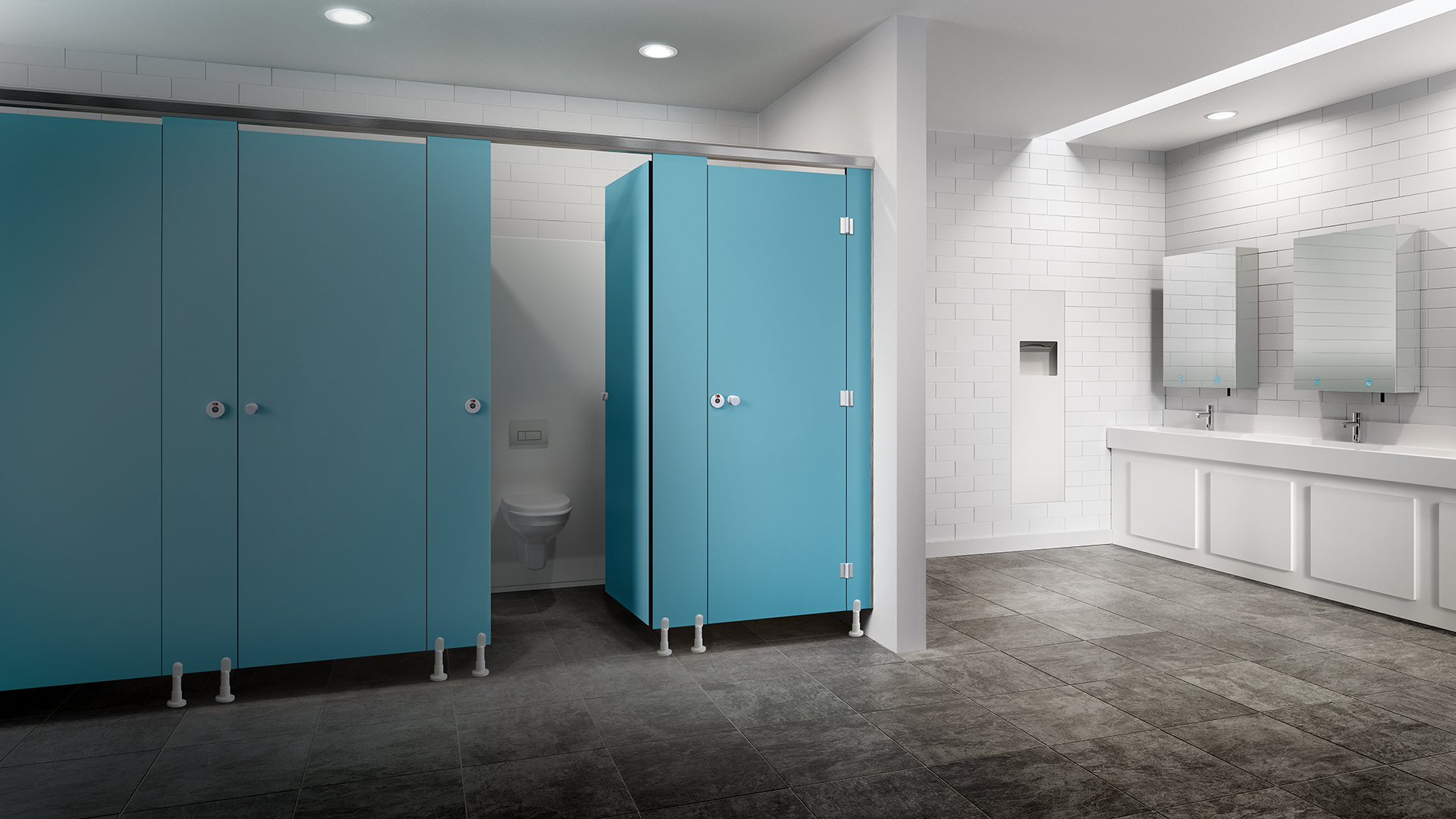 The ASI VELARE system works by concealing the aforementioned services behind the mirror. A sensor-activated soap dispenser is concealed within, along with a choice of a paper hand towel dispenser or a sensor-activated high-speed hand dryer. Illuminated icons on the mirror front make usability completely intuitive while the mirror opening allows for easy refills.
One of the great advantages of this unit, is that it houses the hand dryer, or paper towels, right above the hand wash area. This stops users dripping wet hands across the floor as they make their way over to the hand dryer - which can cause a slip-hazard. Partnered with solid surface wash troughs and deck mounted sensor taps, this sleek mirror system from ASI allows you to achieve an extremely premium, executive finish with clean lines and no clutter to speak of.
Additionally, this unit comes in standardised sizes, meaning there is a quick lead time on ordering the ASI VELARE system. Constructed using a metal carcass, this behind mirror dispensing solution delivers supreme durability and makes installation quick and easy.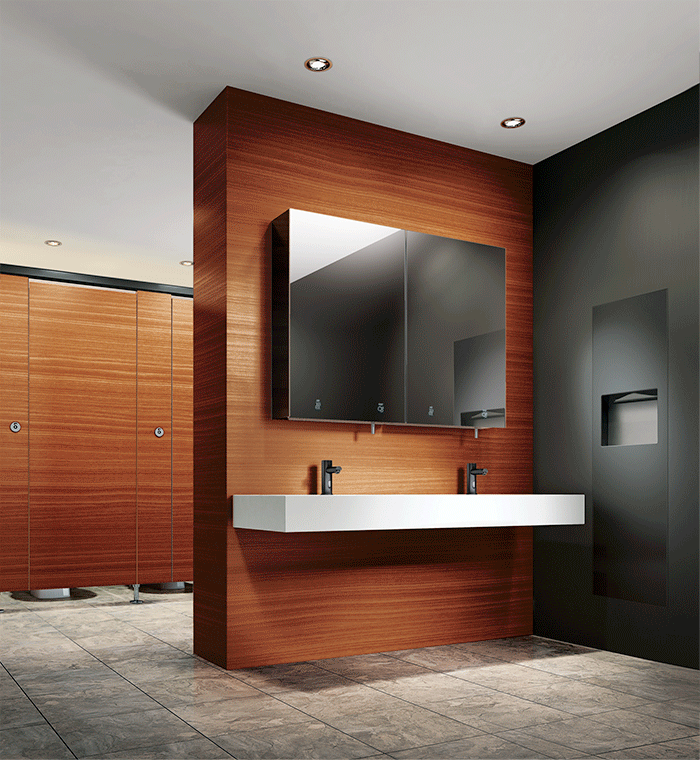 If you're looking to deliver strong hygiene benefits to your washroom, then behind mirror accessories like this can be a huge step. Sensor activation minimises physical touch-points for users, while the reduction in surface areas and wall-mounted fixtures leaves less join lines and recesses for bacteria to build up.
If you'd like to explore the ASI VELARE system further, or to find out how it could help transform your commercial wash space, get in touch with one of the team on 01202 650900.