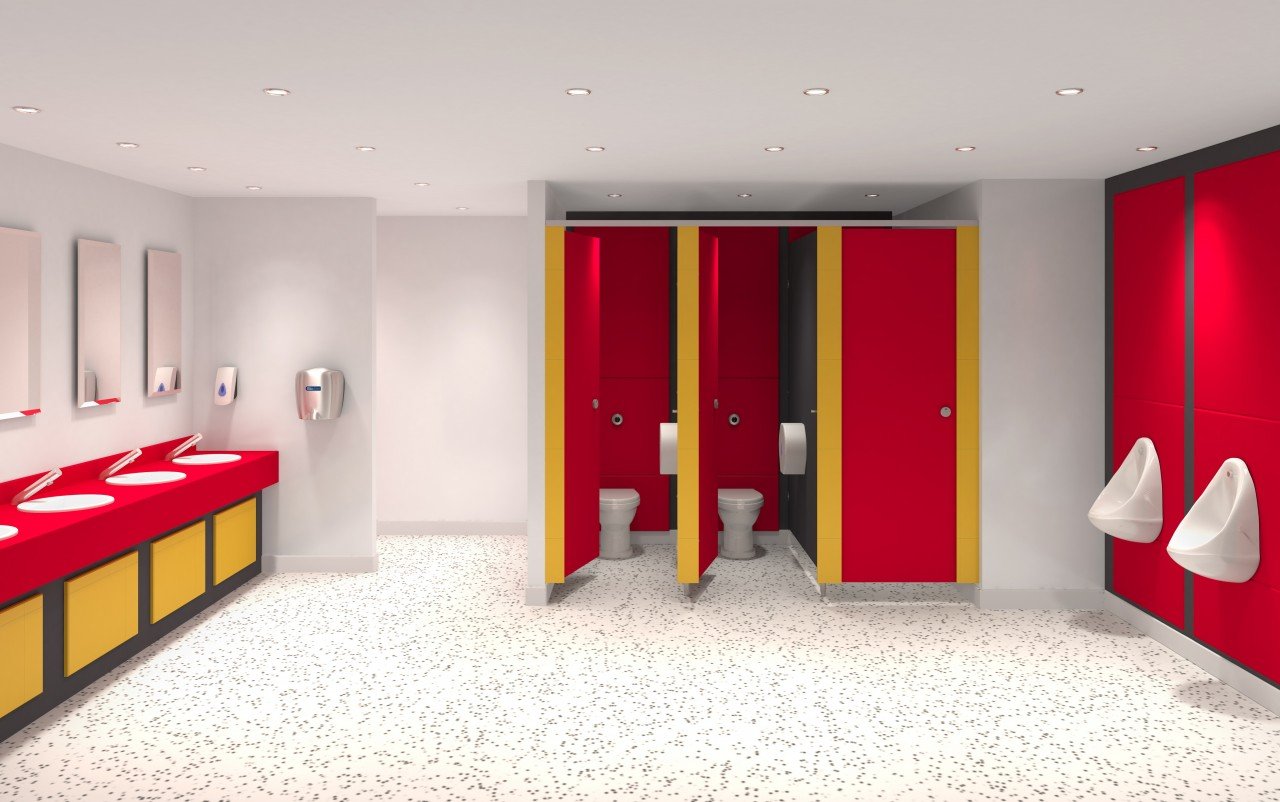 Utility is a highly durable washroom designed for older school age children, and suitable for a high traffic environment. It features water saving features such as self closing non-concussive taps, sensor flush toilets and a cistermiser controlled urinal flush system. By keeping pipe work and plumbing fixtures concealed within the vanity unit and behind duct wall paneling the utility washroom creates an easy to clean and low maintenance environment. Making the utility washroom a firm favorite of both users and caretakers alike. The Twyford Spectrum urinals feature concealed traps to make them tamper resistant and easy to clean, and the simple clean lines are aesthetically pleasing and in keeping with the style of the washroom.
The sanitary ware is completed by Armitage Shanks Contour 21 back to wall toilet pans partnered with automatic toilet sensor flush kits and Armitage Shanks Sandringham counter top hand wash basins.
Above the washbasins sit the Delabie Temposoft 2 non-concussive push taps an ever popular alternative to sensor taps. Simple and affordable accessories are used throughout along side the recognised brand names of the sanitary ware to ensure the washroom provides value, comfort and quality.  Available in many combinations of colours the clean and practical design features of this washroom make Ultra Utility an ideal choice for a diverse range of commercial environments and not just senior schools, colleges or universities.