Before we get to exactly what an IPS washroom panel is, we first need to explain what the abbreviation IPS stands for. IPS is short for integrated plumbing system, which refers to the process of concealing all the mains services, waste and toilet cisterns within a small void behind toilets, urinals and wash-basins.
Effectively, what we are creating is a false wall, behind which we hide all the pipework. This gives a very sharp, clean and sophisticated look to your washroom and users are met with flush, flat walls, neat sanitary ware and no unsightly pipework on view.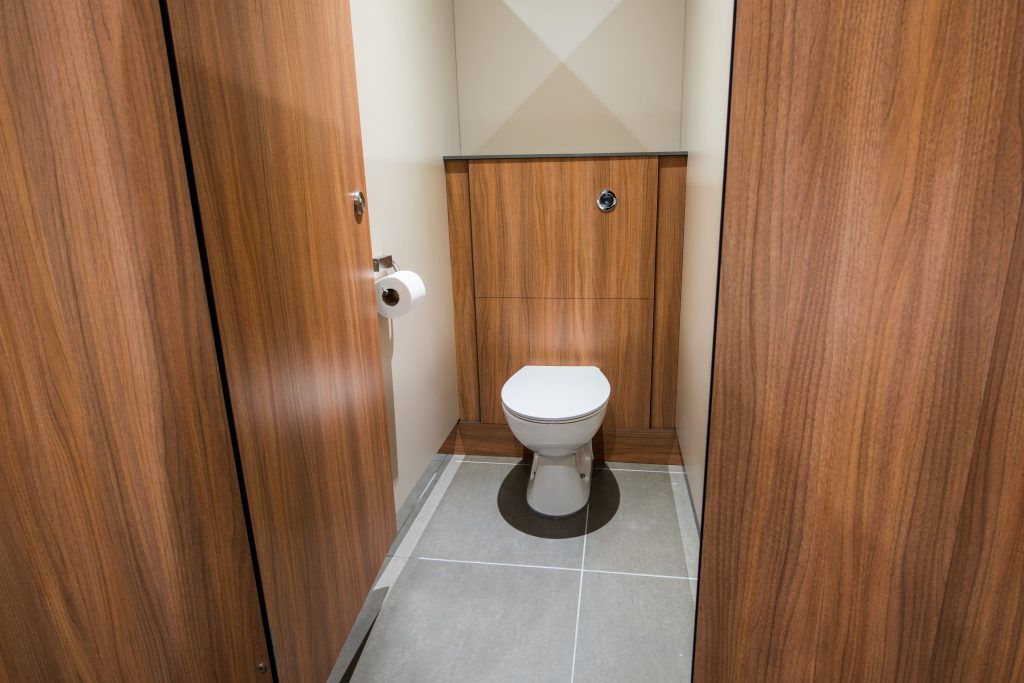 So what are IPS bathroom panels?
IPS panels are fixed to the outside of your DUCT set, concealing all your pipework and toilet cisterns. They can be removed easily for maintenance and also provide your washroom with a hygienic, easy to clean wall surface. These panels can be made from a number of different materials, but at Commercial Washrooms we favour solid grade laminate. This is a material that is completely impervious to water and so will never swell or weaken from ingress moisture. Not only are these panels hygienic, but also incredibly robust, making them ideal for high traffic washrooms and sites where vandalism is present.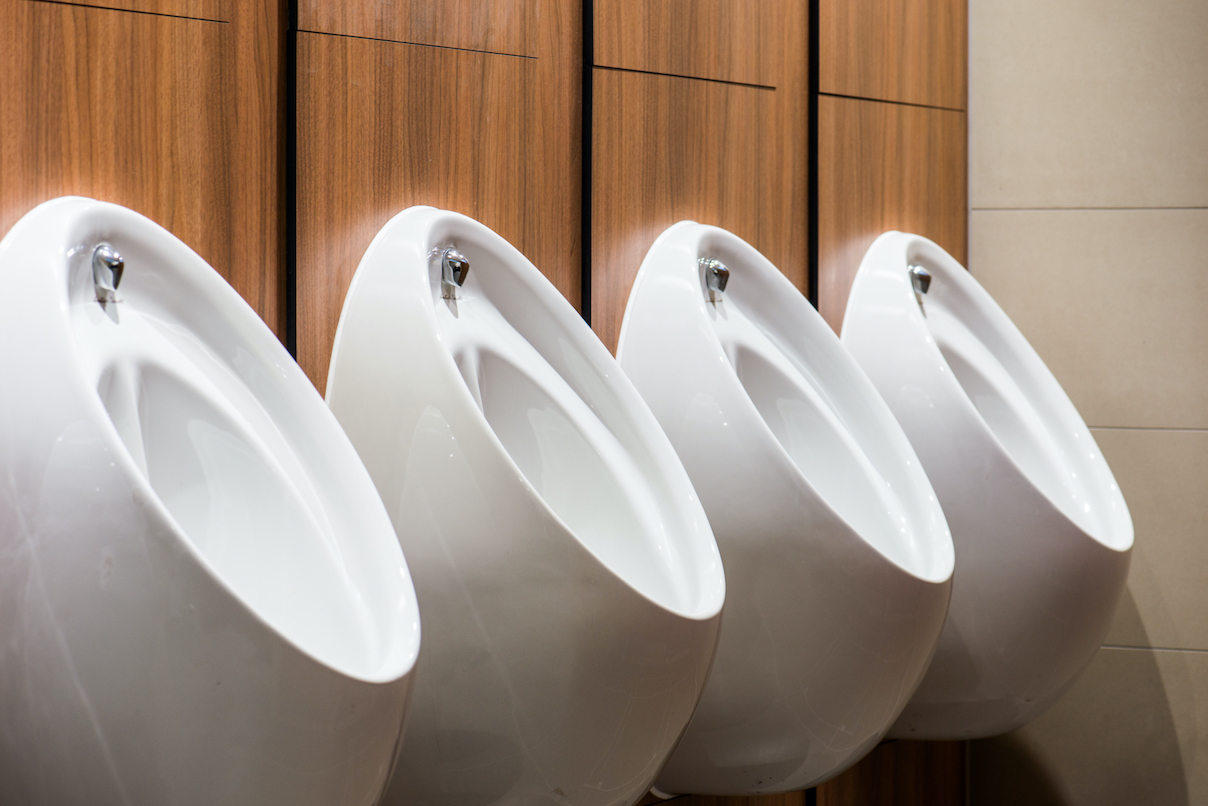 The benefits of IPS bathroom panels

IPS washroom panels help to reduce the exposed surface area and do away with hard to clean crevices. This makes sanitising and deep cleans faster and easier. Another point worth considering beyond aesthetics is the fact that the pipework and mains services are all relatively delicate elements of a commercial wash space. Keeping them concealed and protected within an integrated plumbing system protects them from accidental damage and vandalism.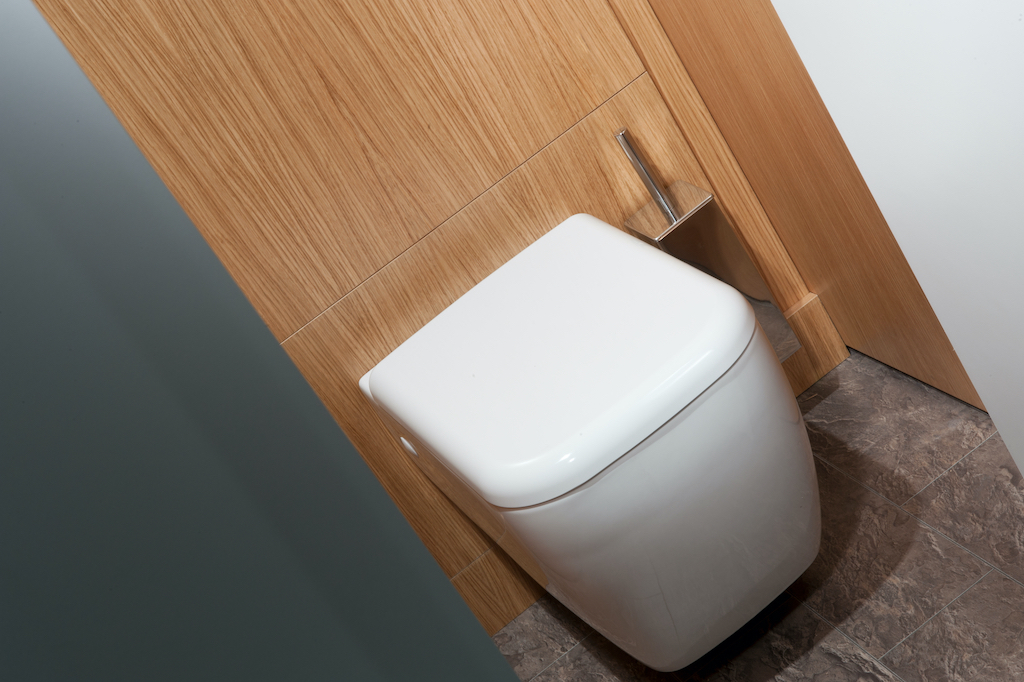 Applications of IPS bathroom panels
With the benefits of IPS bathroom panels being so far-reaching, and the potential for clean modern design aesthetics, IPS panels are used widely. As well as using them to conceal the services and toilet cisterns for a bank of toilet cubicles, they can also be used for men's urinals and work seamlessly with communal wash troughs and wall-mounted wash-basins. IPS bathroom panels can also be used in shower enclosures, though this setting requires increased measures to provide a completely watertight void.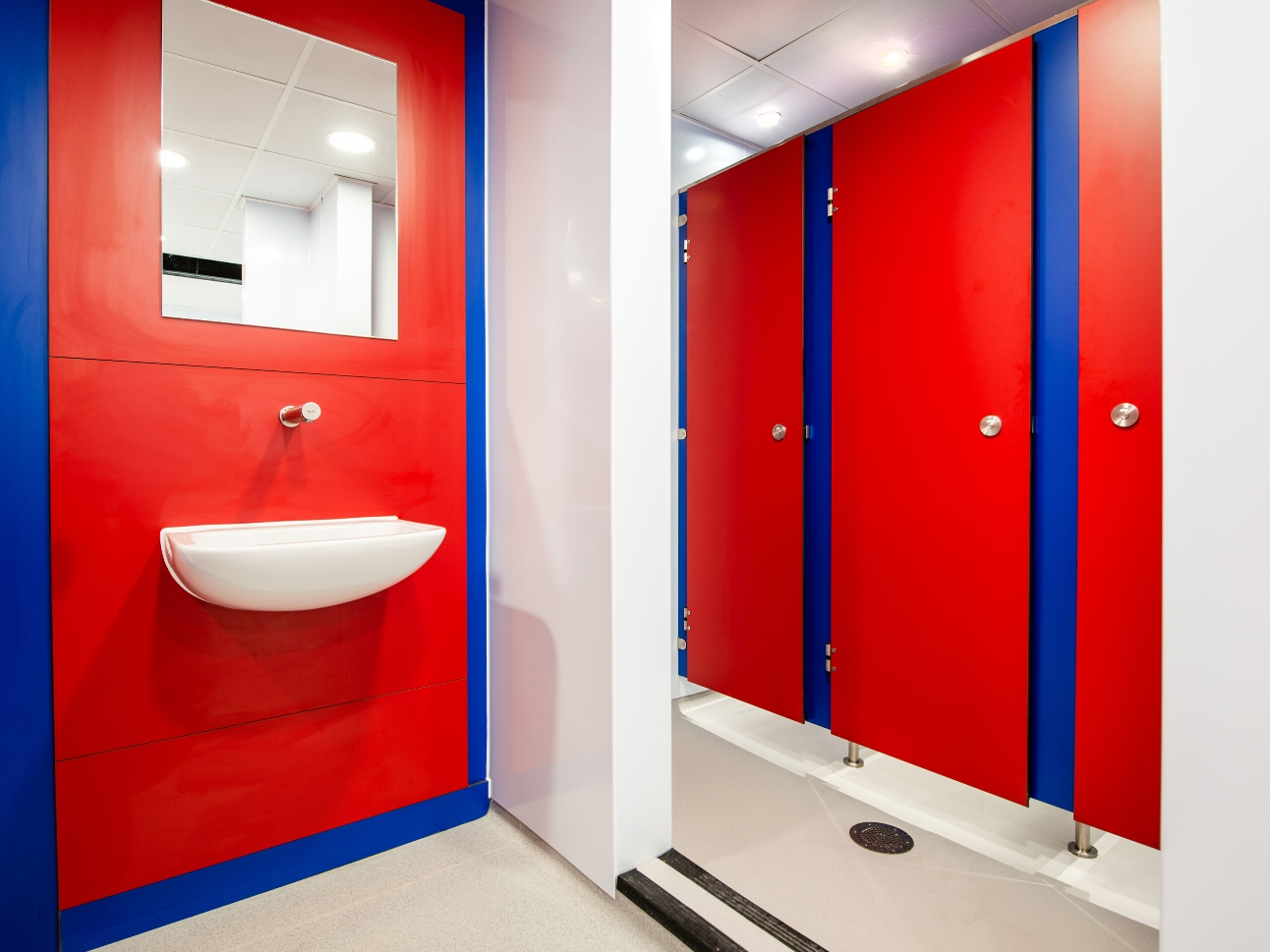 If you need further advice on IPS panels, or would like to talk over DUCT sets, integrated plumbing systems and wider washroom renovations, please get in touch with one of the team on 01202 650900.