Altro vinyl safety flooring
While it's easy to get excited about dynamic washroom features like sensor taps, showers and solid surface wash troughs, one of the most critical components of the washroom can often be overlooked. Your flooring sees more use than any other item in the washroom, standing up to constant abuse from all manner of footwear including both boots and heels. This makes it imperative to install a material that boasts robust durability as well as a wealth of easy-clean properties.
Altro manufactures a range of vinyl safety flooring that can make the decision to install a simple one. Their flooring harnesses powerful anti-slip properties, with options that work with bare feet and shoes, in wet environments and dry. Backed by a 20-year guarantee, Altro flooring solutions have been our most highly recommended floor covering across all sectors.
Vinyl safety flooring Vs non-slip floor tiles
There are several reasons why you might choose vinyl safety flooring over anti-slip floor tiles. However, one of the biggest setbacks of floor tiles is the fact that it leaves a vast network of grout lines across your floor. Grout lines are particularly difficult to keep clean and are an area prone to bacteria build-up. Many anti-slip floor tiles carry tread or small ridges of varying depth. In some cases, these can also prove difficult to clean effectively.
Vinyl safety flooring, on the other hand, creates a watertight sealed floor covering. The edges of the vinyl are actually lapped up the sides of the walls to a similar height to conventional skirting boards, about three to six inches. With no grout lines to contend with, the flooring can be cleaned fast and effectively with no need for re-grouting as ongoing maintenance.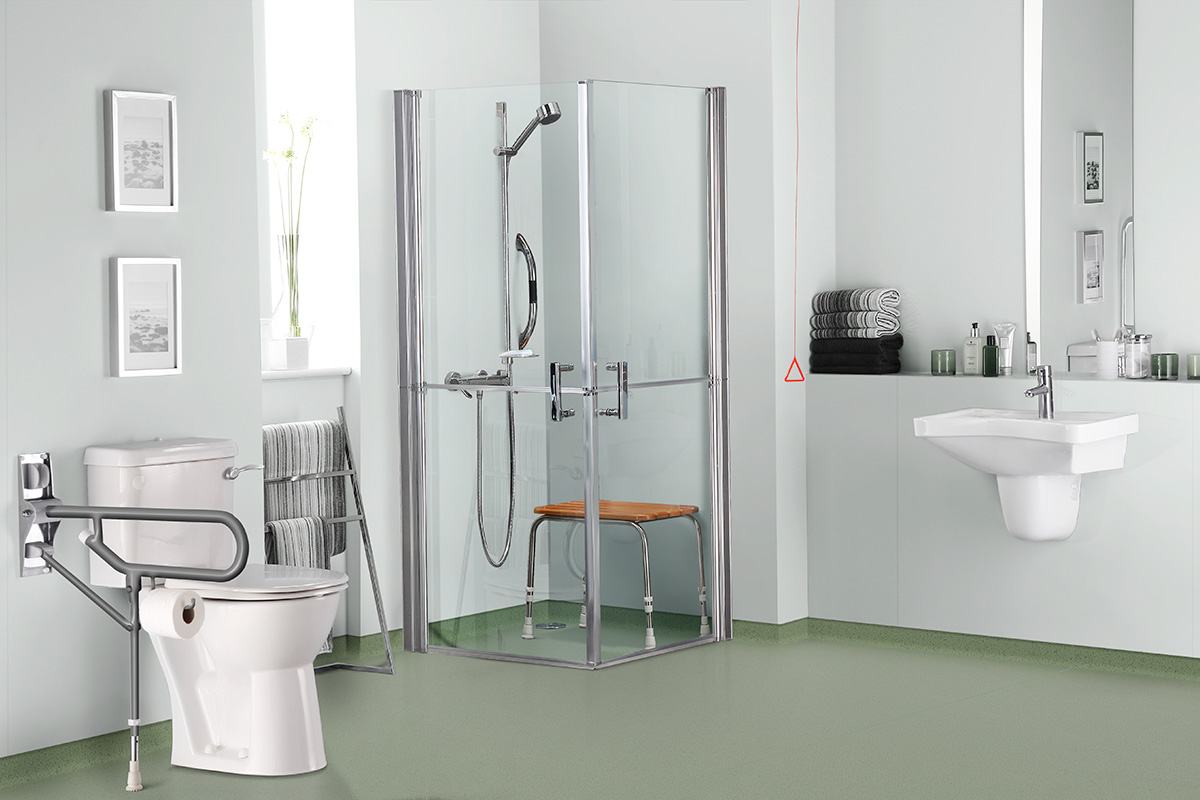 Vinyl safety flooring for wet areas
Altro's Pisces and Aquarius vinyl flooring ranges have been developed for changing rooms and wet rooms. With anti-slip properties that work in dry and wet conditions, with bare feet and shoes, these highly durable vinyls allow you to deliver a smooth seamless floor covering that not only protects your users against accidental slips and falls, but also creates a clean sharp finish to your washroom too.
An important feature of both these vinyl floor coverings from Altro, is that they work with everyday soaps, shampoos and conditioners. This additional slip protection is sought after in all environments, particularly in leisure centres, spas and gyms, but also throughout the healthcare sector.
All Altro vinyl flooring can be married into floor drains and gulley systems, so whether it's in a showering area, or your standard toilet and washroom, mopping through and deep cleans can be handled with ease.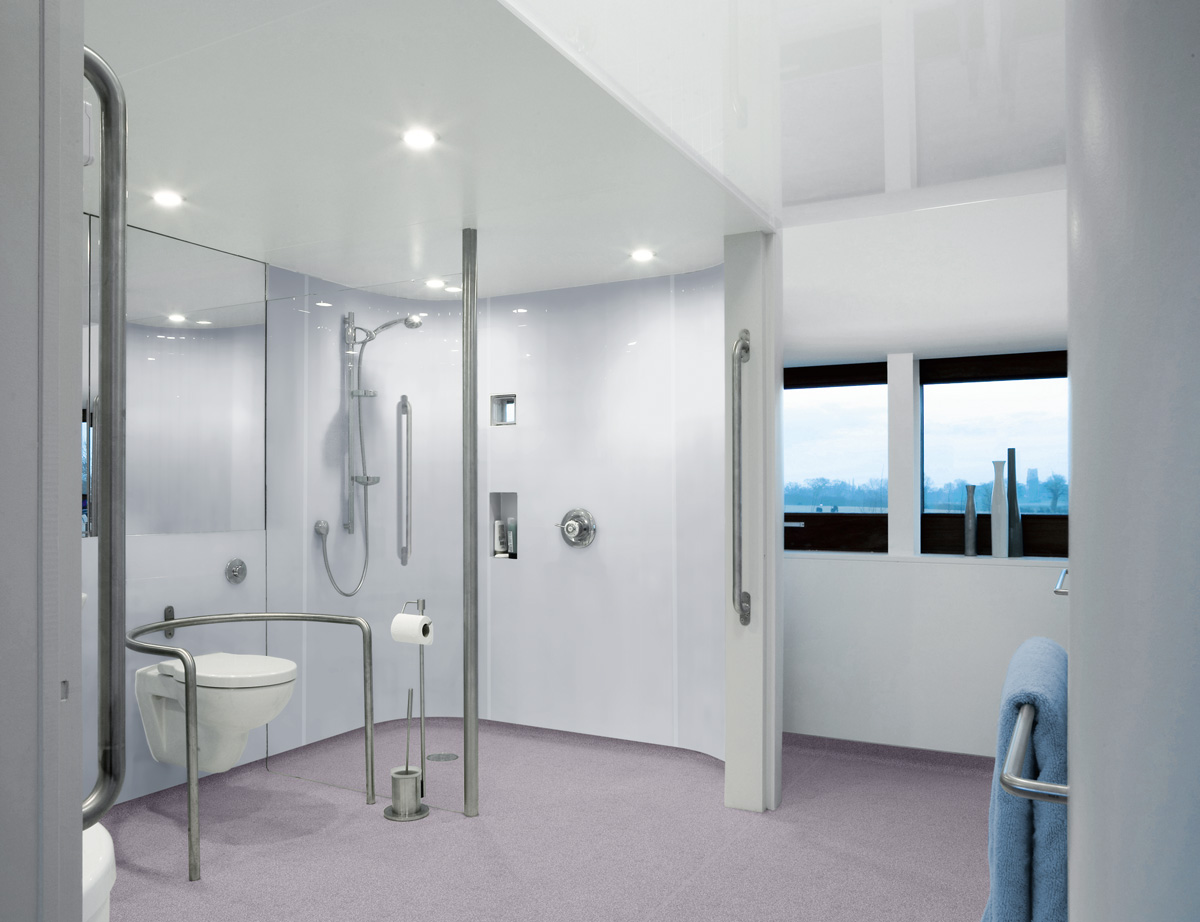 Altro vinyl safety flooring and contemporary design
Incorporating Altro Classic, Walkway and Reliance, with lines like Altro Pisces, Aquarius and Marine, the manufacturers range of vinyl safety flooring is extensive. This enables you to not only get the right colour and finish to complete your washroom design, but also means you can ensure you get the right properties for your sites specific requirements. What's needed for a corporate headquarters will differ greatly to a council operated day centre, or a private members club in the city. We can also access a specialist cutting service, meaning you can integrate lettering, patterns and logos within your safety flooring to deliver a unique finish that's second to none.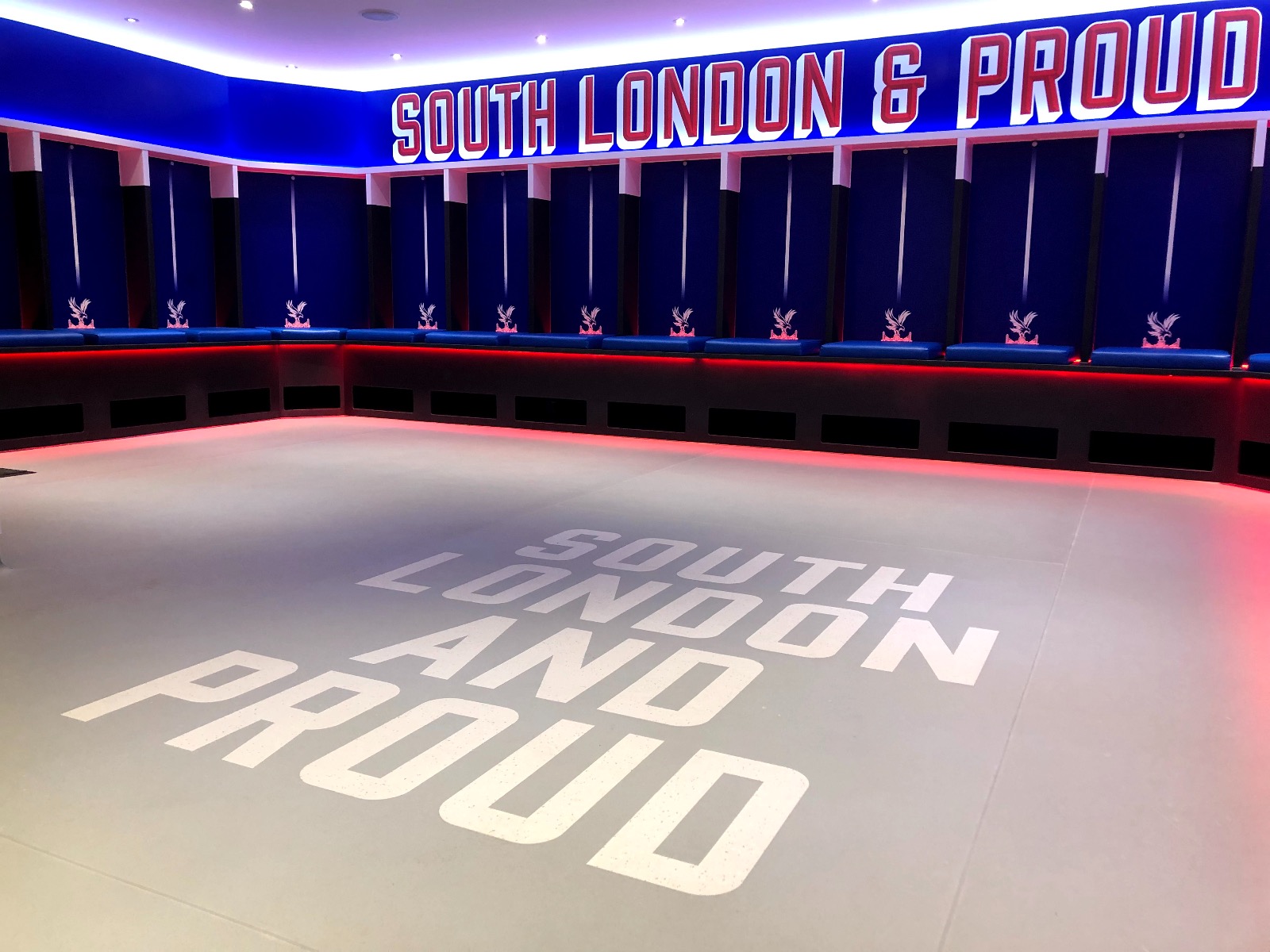 If you would like more advice, or to discuss how Altro vinyl safety flooring could be installed in your washroom, please get in touch with one of the team today on 01202 650900 / [email protected]