For many reasons, washbasins need replacing from time to time. Whether it's vandalism and misuse, or simply time for a refresh, sometimes we just need to get a new washbasin in. 
Here we break down the process in a step by step guide to replacing your old washbasin with tap holes. If you have wall-mounted taps, then the process is made much simpler, only having to disconnect and reconnect the waste pipe:
How To Replace A Wash Basin
Step one
First, switch off the mains water and drain the system. In some commercial settings, there will be a drain off valve to make this easy, though in some cases you'll need to just open the taps and lay down a towel to catch the excess water stored in the pipes. 
Step two
Disconnect the hot and cold water feeds. If any fittings are fused or too difficult to remove you might choose to cut through the pipe and replace them with Flexi-hose attachments. Once the taps are disconnected, you'll need to make sure you disconnect the waste pipe too. 
Step three
Cutaway any silicone seals and undo the wash basins' fixings. If it's a wall-hung washbasin, then this is likely to be on two wall-mounted bolts. For a washbasin sunk into a vanity unit, you may find it's connected with some clips that can be accessed underneath the worktop. 
Step four
Liftoff the washbasin and place it on the floor. You can now clean up the wall or vanity unit and also set about removing the old taps from the washbasin if you plan on reusing them on the new sink. 
Step five
Take your new washbasin and securely fix your taps to it. If you're using any flexi-hoses, then attach them now while the sink isn't in situ as it will make your final connection much easier. 
Step six
Offer up your new washbasin to the wall bolts or vanity top. Make the connections to the mains and hot feeds as well as your waste trap. Once it is all in place and in line, tighten everything up and turn the mains back on. 
Step seven
Check for any leaks, nipping up the fixing where necessary and lay fresh silicone on the join lines where the new washbasin sits against the wall or vanity top.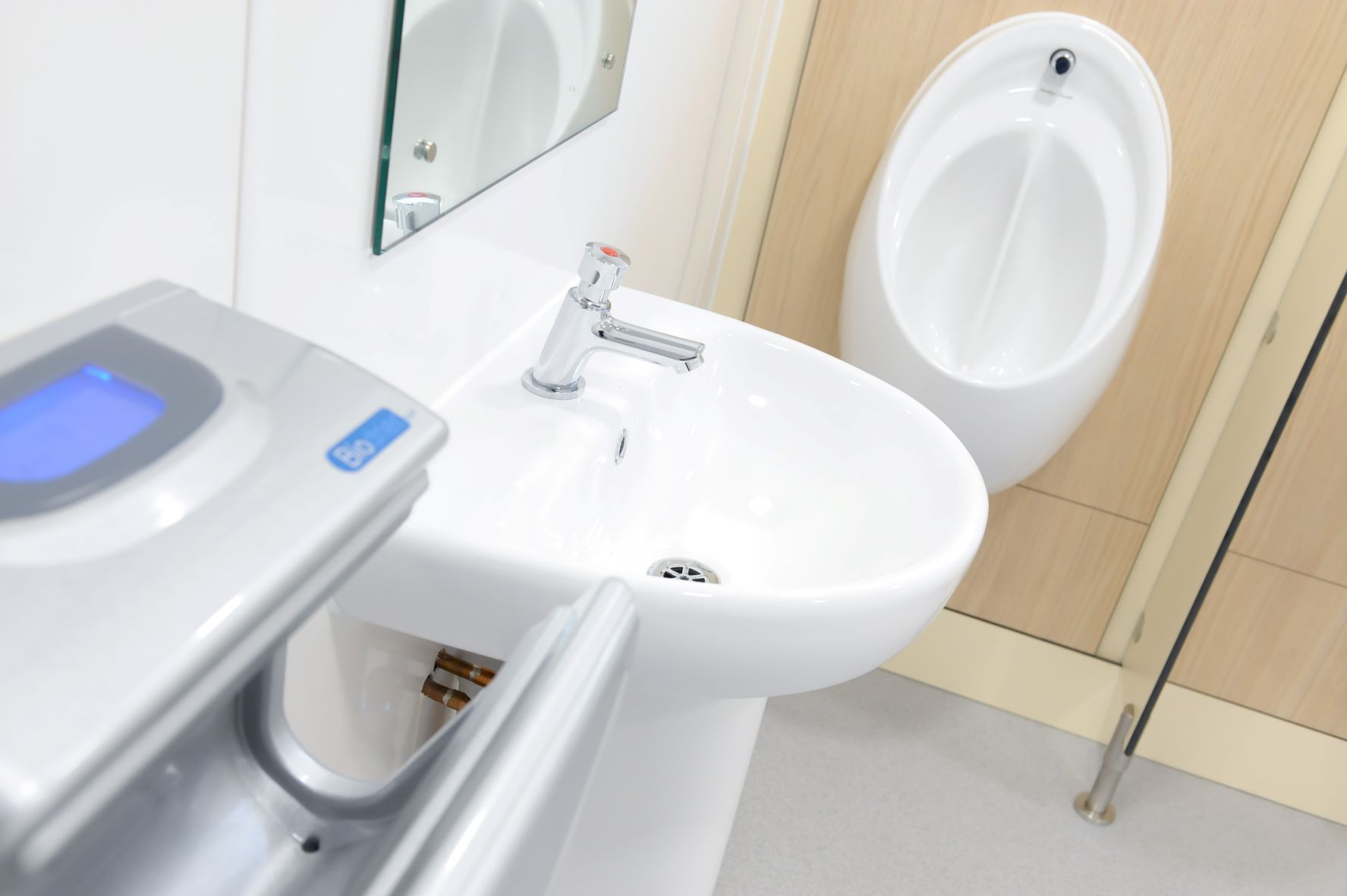 If you would like advice on selecting appropriate sanitaryware for your washroom, or to speak with one of the team, get in touch on 01202 650900.