Leisure centres see a lot of action over the school summer holidays and this increased footfall can certainly take its toll on your changing rooms. As those busy months approach, now is the perfect time to run through and survey the current state of your cubicles from shower tray to cubicle hinge. This allows you the time to order any last-minute replacements or back-ups to have on hand. 
Below we take a look at some of the common areas in leisure centre changing rooms that can need your attention.
Grouting
Floor and wall tiles are incredibly robust with cracks and chips being a rare occurrence. However, cracked tiles often move ever so slightly, raising a fine, but razor-sharp edge. This makes it absolutely essential to replace cracked tiles as soon as possible to remove the likelihood of an accident and personal injury. The grouting will deteriorate over time and as the channels between floor and wall tiles become deeper they turn into a prime location for grime and bacteria to build.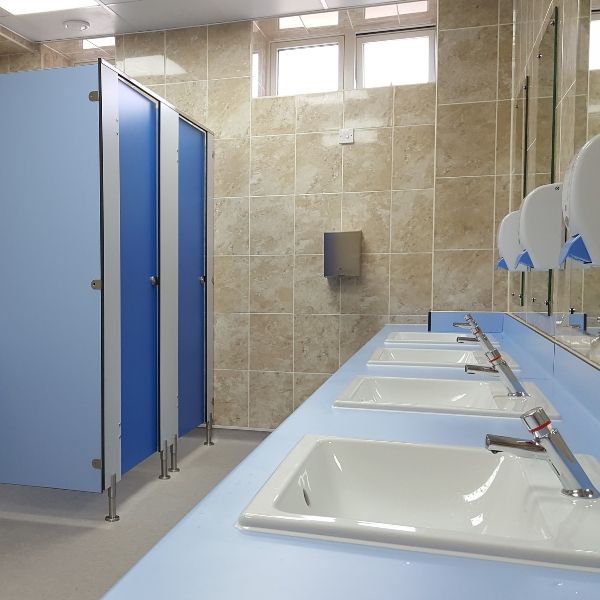 Regrouting is a relatively simple job that can be carried out by professionals in a very short time frame and could be done ahead of the summer rush. For future-proofing against this kind of maintenance, anti-slip safety flooring partnered with large format wall cladding removes the need for regrouting altogether, while making the changing room incredibly easy to clean. 
Hardware
The wet humid environment of the changing room can often lead to rust on plated fittings that have become damaged. Routine checks should be made to all hardware and we find most site managers keep a small stock of replacements on hand for impromptu repairs. Over time the chemicals from swimming pools can sometimes lead to some hardware discolouring, which often prompts a replacement.
Of course, excessive use can mean some fixtures and fittings become a little loose. Include a physical test on all moving parts of your washroom as well as wall-mounted and counter-mounted items such as hand dryers, hairdryers, taps and dispensers. 
Cubicles
You'll want to assess the condition of any old or damaged cubicles and consider whether replacements need to be ordered. Turn around time on cubicles varies from a few days with our Ultra-Fast range, up to six weeks, so any toilet, shower or changing cubicles that have swollen or warped panels may need replacements ordered sooner rather than later.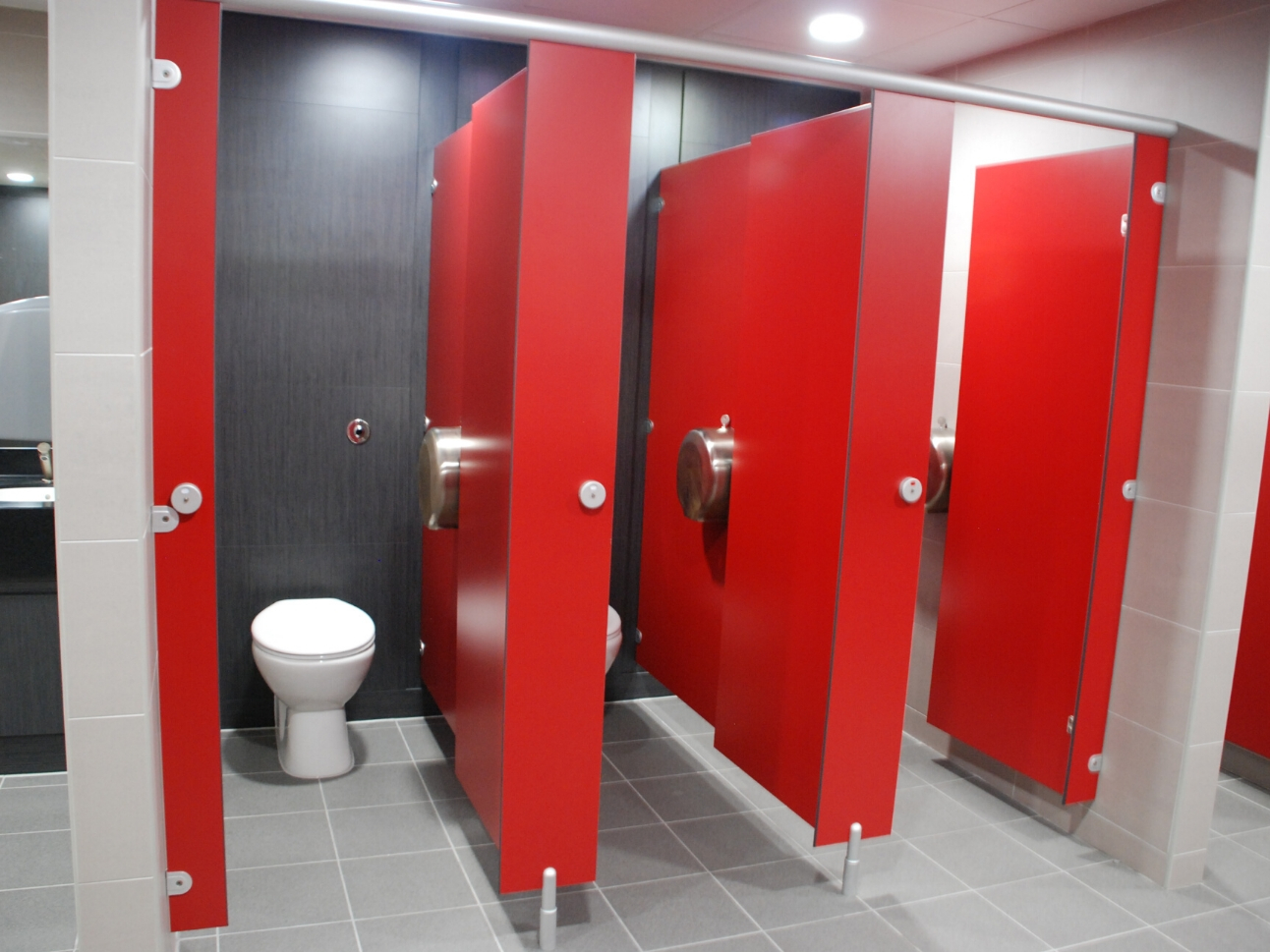 Waste traps and shower channels
Last, but by no means least, are the waste traps and shower channels. With the likelihood that all washbasins and showers could be being used at the same time, you'll need to ensure that your waste outlets and traps are free from any debris and ready to handle the full flow of greywater. Shower channels are a particular area of concern as hair and hardened soap can build to cause poor flow or total blockages, so allow plenty of time to perform a test on all the traps and channels across your site.
If you have any other queries on how to protect your changing rooms against high footfall, get in touch with the Commercial Washrooms team today on 01202 650900.