We are often asked what the correct height to mount a baby changing unit is, unfortunately, this is not an easy question to answer. There is no fixed or regulation height at which baby changing units should be fitted to.
Most manufacturers agree that the height should be between 730mm and 800mm from the floor. This seems to be the most comfortable height for a number of users, male and female alike.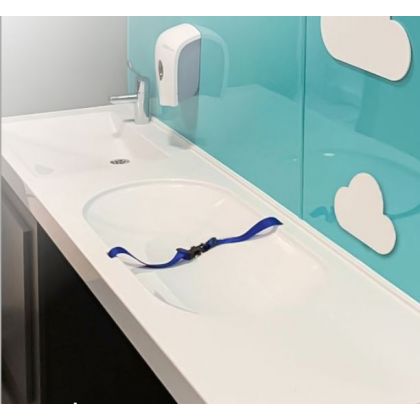 For further details on changing facilities for children and adults please see our blog article on Changing Places: A move to advanced accessibility.
Regardless of the manufacturer you chose for your baby changing unit, whether fixed or fold down, you will be provided with fitting instruction that will detail the recommended height for fixing, and it will usually be measured from the floor to a specific fixing point on the unit. However when fitted the surface which the baby shall lay on will usually fall within the 730mm and 800mm.